Create the perfect lamb gravy
HOW TO MAKE THE BEST-EVER LAMB GRAVY
Ingredients
- 4 tbsp plain flour
- Salt and freshly ground pepper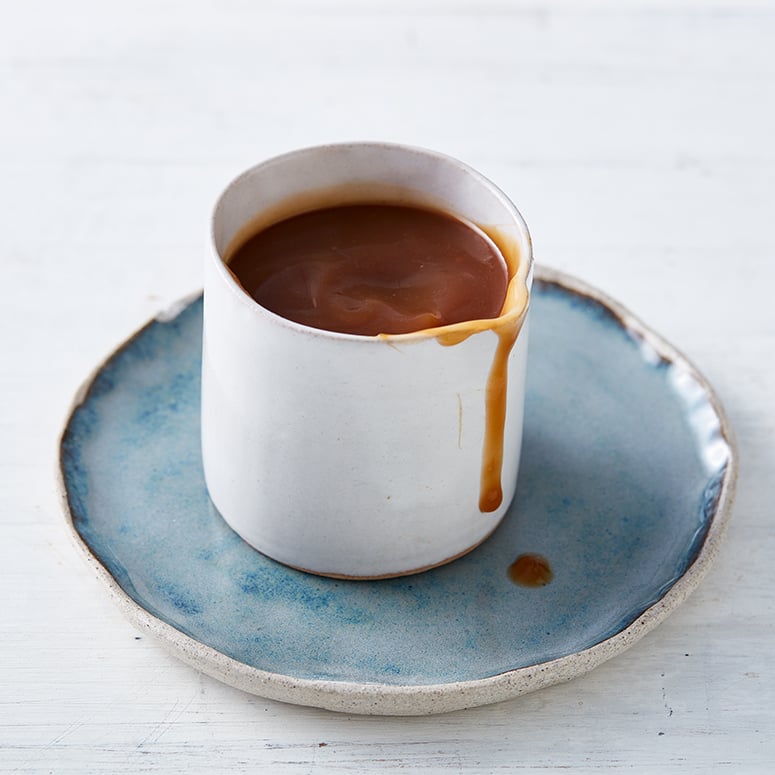 Method
- Remove lamb from roasting dish and set aside to

rest

.
- Keep the delicious roast lamb residue and about 1 tbsp fat (pour away excess fat if necessary).
- Place roasting dish on stove top over medium heat. Bring pan juices to the boil. Add flour and stir until combined.
- Reduce heat and cook until flour mixture browns. Stir often, scraping the tasty meat residue as you go and making sure the mixture doesn't burn.
- Remove roasting dish from heat, pour in stock slowly and stir until well combined. If you add stock too quickly, it's harder to combine with the flour mixture.
- Return roasting dish to the heat, bring mixture to the boil, then reduce heat and simmer for about 3 minutes, stirring occasionally. Season with salt and pepper.
Flavour switches
- Use half wine and half stock.
- Add finely chopped garlic and fresh herbs such as rosemary just before serving.
- Splash in a good swig of Worcestershire or soy sauce for terrific flavour.
- Add richness and colour with a small dollop of tomato paste along with the stock.
- Stir in a little redcurrant or mint jelly at the end to pack a flavour punch.
Take packet gravy to the next level
- Mix gravy powder to a smooth paste with a little cold water before adding required liquid.
- Make up the liquid using half water and half red wine plus any lamb juices from the roasting pan.
- Splash in soy sauce to add seasoning and colour. Packet gravy is usually low in fat but high in salt, so add freshly ground pepper but avoid extra salt.
- A dollop of tomato paste adds mellow flavour.
- Add lamb-loving aromatics such as garlic, rosemary, oregano or thyme.
SEE ALSO