The RoastMate app is designed to help you cook the perfect beef, lamb or veal roast. It ensures you have a great experience every time by taking the guess work out of cooking roasts.
RoastMate is easy to use, simply enter the lamb, beef or veal roasting cut you would like to cook, along with its weight, and RoastMate will tell you exactly how long to cook it for - simple. RoastMate also includes handy prompts to check the internal temperature of your roast to make sure you don't over cook it, as well as how long to rest for.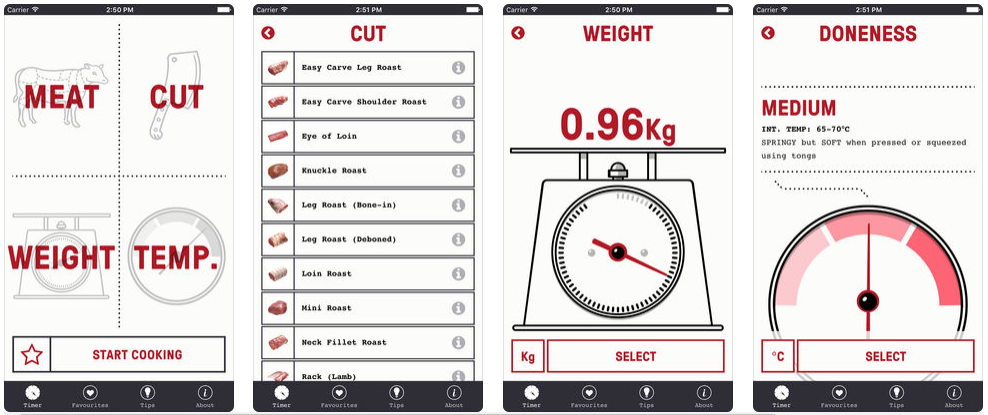 Got a favourite roast you like to cook? RoastMate lets you save it to a favourites list so that you are only ever one step away from cooking your favourite roast to perfection.
Want to know more about a particular beef, lamb or veal roast cut? RoastMate has that covered with images and descriptions of cuts you will find in your butcher or supermarket.
Make your next roast a success with RoastMate.
Download by clicking below: